Congratulations Justin Altmann, Our New Mayor
Justin Altmann is Whitchurch-Stouffville's newly elected mayor, winning the highly contested race by a margin of 357 votes.
---
Vote 2014: Advanced Poll Locations and Dates in Whitchurch-Stouffville
If you cannot get out to vote in Whitchurch-Stouffville on October 27, 2014 we would encourage you to vote in one of the advanced polls.
For post-secondary students who live out-of-town, if you are coming home for the Thanksgiving weekend, Saturday October 11 would be an ideal time to vote.
---
In 2014 Vote for a Smart 404/Woodbine Corridor
While election debates often focus on issues related to the urbanized residential area nestled in the southeast corner of Whitchurch-Stouffville, this year the 404/Woodbine corridor may the most important issue for all Stouffville residents. Here's why. [Op-Ed]
---
Local Chamber Executive Director Resigns Over Ethical Differences
Bruno Grisé has resigned as the executive director of the Whitchurch-Stouffville Chamber of Commerce, citing irreconcilable differences between himself and the board.
---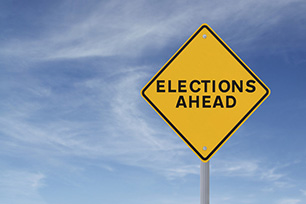 Mission 2018: What Does Stouffville Need to Thrive as a Community? (Opinion)
Our community is growing. And change is coming with that growth, whether you are ready for it or not.
---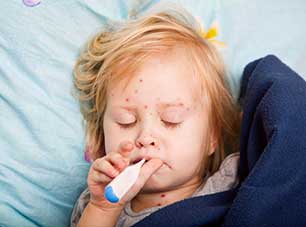 Measles Outbreak: How this Could Impact Unimmunized Students
Parents who have chosen not to vaccinate their children against the measles may be wondering how the school will handle any kind of exposure, now that we see how close-to-home a case can be. Will your child allowed to attend school if they are not vaccinated?
---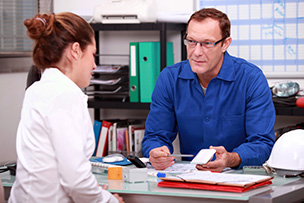 Free Must-Attend Workshops for Local Businesses
[Update: The first session is now set for May 5!] Whether you are a start-up or existing business, you won't want to miss these two free workshops, which will help you gain a competitive advantage and build a successful business!
---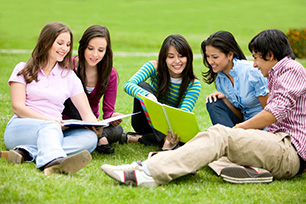 Stouffville Mayor Says No Money, Lands to Consider York University Bid
Does a York University satellite campus fit with Stouffville? Since 2008 over $100 million dollars of tax-payer dollars have been spent on growth-related infrastructure projects. On its own the Clippers arena cost over $15 million, yet when ...
---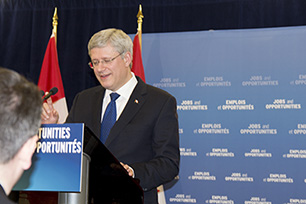 Prime Minister Harper Makes $14 Billion Announcement in Gormley
Prime Minister Stephen Harper was in Gormley today at the Whitchurch-Stouffville Museum to announce the New Building Canada Fund, which will provide $14 billion in funding for infrastructure projects.
---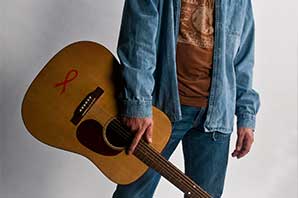 Jim Priebe Presents … A Neil Young Tribute Concert
Neil Young fans will want to come to the Earl of Whitchurch Jan 25, 2014 8:00pm for a Neil Young Tribute Concert.
---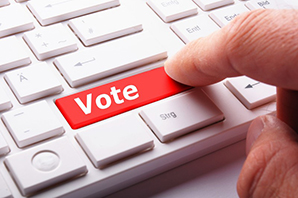 Council Rejects Online Voting
Stouffville's Municipal Council voted last month to reject online voting for 2014. Was this a good decision for voters?
---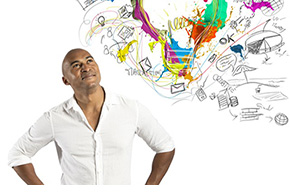 Winning in an Online World: Sept 26 Event in Stouffville
Power-up your business by attending the one-day conference, Winning in an Online World: New Ways to Work Smarter & Grow Your Company, in Gormley on September 26, 2013.
---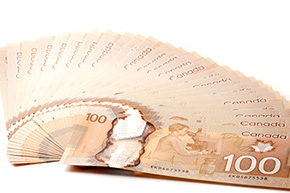 Tackling Household Debt: Winning the Battle for Our Wallets
In this guest blog Trevor VanNest of York Region Money Coaches offers wise advice for getting personal money issues under control.
---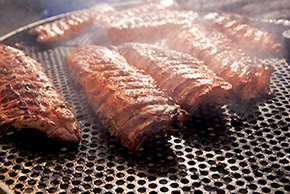 Ribfest Brings Finger-Lickin' Good Food, Live Music & More Fun to Stouffville
Starting at 11 am on Friday, August 9 and running through the weekend until 7 pm on Sunday, August 11 Memorial Park will be transformed into lively celebration grounds as RibFest comes to town.
---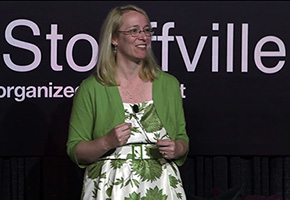 TEDxStouffville: A Regional Story of Collaboration and Community Building Driven by Innovation
Speaking at TEDxStouffville on June 21, 2013 Karen Dubeau talks about what it's like to be a geek and how a simple yet powerful conversation between unexpected organizations led to opportunities that had a powerful impact on the community.
---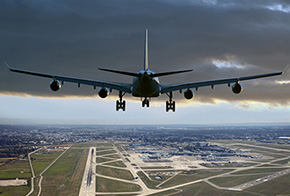 OPINION: Whitchurch-Stouffville and the Pickering Airport
The proposed size of the Pickering Airport — 4650 acres — is slightly larger than Pearson airport and the flight paths will extend over three residential areas in Stouffville. Local resident Arnold Neufeldt-Fast gives his argument against the development of the Pickering Airport.
---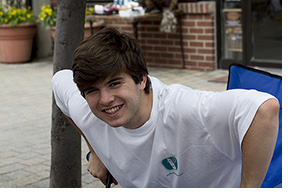 Strawberry Festival: Another Great Year!
The clouds parted and the crowds came out to another amazing Market Street at the 2013 Strawberry Festival. Stouffville Connects was in the thick of it all - here are some of the highlights we captured!
---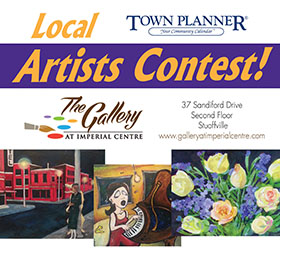 Local Artists Contest
Local artists have until June 30, 2013 to enter the Local Artists Contest!
---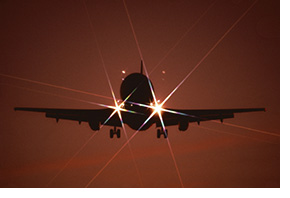 How Will the Pickering Airport Plans Impact Stouffville?
The proposed size of the Pickering Airport — 4650 acres — is slightly larger than Pearson airport and the flight paths will extend over three areas Stouffville. Where do council and the mayor stand? What about our MP? Most importantly, where do you stand on this important issue?
---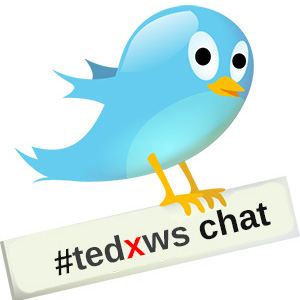 You're Invited! Talk about important community issues on June 6 Twitter chat
On June 6, 2013 from 12:00 pm to 1:00 pm you are invited to join TEDxStouffville in an online discussion about important topics affecting our local community. The hashtag #tedxws will be used to focus the conversation...
---
SDSS Welcomes The Inside Ride
On April 26th students and faculty of Stouffville District Secondary School (SDSS) were pleased to welcome participants and supporters of The Inside Ride.
---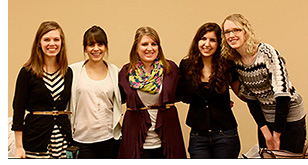 Clothing Market
On May 25 in Stouffville, Ontario a dynamic group of 20-somethings are going to host The Clothing Market sale, which will see gently-used and refashioned women's clothing swapped with all proceeds going to International Needs Ghana.
---
Cycling for Cancer Support
On April 26th students and faculty of Stouffville District Secondary School (SDSS) will be welcoming participants and supporters of The Inside Ride.
---
Stouffville's Sugarbush Farms
Stouffville's Sugarbush Farms
---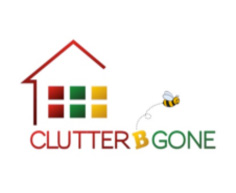 Spring Cleaning For Your Master Bedroom & Closet
Spring Cleaning Tips & Tricks For Your Master Bedroom & Closet
---
Exposed! Major privacy breach at Stouffville High
The irony is poignant. As a local privacy expert Claudiu Popa takes steps to keep Stouffville residents stay safe online, Stouffville District Secondary School has breached the privacy of 1000 of its students.
---
The Future of the Whitchurch Stouffville Public Library
Since moving to Whitchurch-Stouffville almost seven years ago, I have seen our little community grow by 72% (24,390 to 42,000). We are the third fastest growing municipality in Canada, with over 200 new residents arriving each month. This growth has presented our public library with enormous challenges and opportunities, with an average of 142 new library members each month since 2006.
---
Revisiting the Magic of Stouffville's Winterfolk X Preview concert
Popcorn, a new video program, makes it possible to include interactive content right in online videos. So we decided to try it out by remixing a video shot on Jan. 21, 2012 at the Winterfolk X Preview Concert.
---
It's Time to Put the Brakes on Bullying
The numbers are shocking. 160,000 kids miss school every day due to fear of bullying and cyberbullying doubled in grades 6-10 in the past 10 years. In this video Stouffville-local Claudiu Popa explains why we need to take action against bullying and cyberbullying: now.
---
Ode to the Roundabout
Stouffville's Roundabouts. Safer? Greener? More efficient?
Jim's POV. A regular Stouffville Connects feature.
---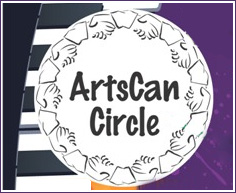 Hollywood Whistling for Stouffville's ArtsCan Circle
This week on Jim's POV: You've seen him on TV in Columbo, Murder She Wrote, LA Law and films like Star 80 and Empire Strikes Back . But you may not know that you've also heard him on Days Of Our Lives, Buck Rogers in the 20th Century and in many commercials.
He's Guerin Barry, Hollywood's professional whistler...
---
Superb Musicians gathering for ArtsCan Circle
Welcome to Jim Priebe's column here on Stouffville Connects...
---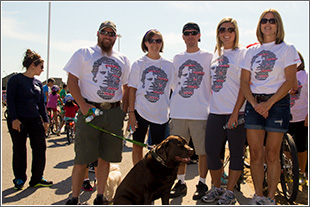 Terry Fox Run an Amazing Success!
The field was packed at the 2012 Whitchurch-Stouffville Terry Fox run and Stouffville Connects was there to participate and of course capture moments on film!
---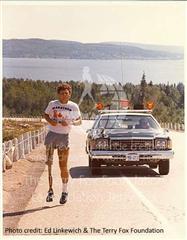 Stouffville Connects joins Workout Smart Team for the Terry Fox Run
Stouffville Connects is excited to announce that we will be participating in this year's Terry Fox run by joining up with the Workout Smart team.
---
StouffvilleConnect's Parent Nominated for Chamber Award
StouffvilleConnect's publisher, Biz-Zone Internet Group Inc., has been nominated for the Chamber of Commerce Small Business of the Year award.
---
Stouffville Connects at the Stouffville Strawberry Festival
Come by and visit our booth at the annual Stouffville Strawberry Festival. #SSF12
---
One Stop Health Card & EDL Renewals in Stouffville
Now in Stouffville: renewing your Ontario Enhanced Drivers License, Ontario Health Card and License Plate sticker has never been easier! One stop renewals at the Stouffville Driver and Vehicle Licence Issuing Offices at 37 Sandiford Drive, make life easy.
---
The Next Edition
Are you between the ages of 19 and 30? Do you believe you are a part of the next generation of innovators, leaders, builders, creators, movers and shakers? Do you think it is important to show the world a generation to be proud of?
---
At Work and Play With Dr. Ron Wallman
Stouffville Connects would like to introduce our newest sponsor, The Markham Institute of Cosmetic Plastic Surgery. The clinic is based out of Markham; with several Stouffville based clientele. The clinic is run by two certified and experienced plastic surgeons, Dr. Ron Wallman and Dr. John Kao.
---

New Group Helps Young Moms
There is new help and support available for young mothers in Stouffville with the creation of "Time out for young Moms".
---
Unleash your DSLR 2.0
In our DSLR 2.0 session pro photographer Ryan Chan will recap important tipsfrom the first session and teach participants about light and exposure,overcoming difficult lighting situations, composition and creativity andalso what lies beyond the camera!
---

Women's Health Care Symposium
Don't forget the Stouffville IDA is hosting a Women's Health Care Symposium on March 31st, from 12:00 noon - 4:00pm at Stouffville Creek Retirement Residence....
---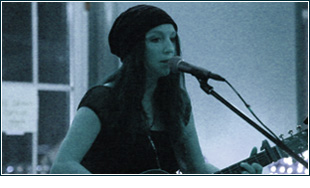 A Taste of Winterfolk X
Talent, music and fine company were the order of the day at Pastaggio's in Stouffville on January 21, 2012. Here are video highlights from that event.
---
Unleash Your DSLR Camera: Workshop
Attend this hands-on workshop to learn how to take better pictures with your DSLR camera. Learn to use manual mode and overcome common problems that can spoil your pictures!
---
The Bigger Picture
Meet 19 year old, Stouffvillian Jared Henriques, a Stouffville High School graduate, involved with the Youth Group at Springvale Baptist Church and the founder of Pocket Change Apparel; a clothing company that is setting out to fight consumerism, inspire others and transform the lives of children around the world.
---
Don't Miss Business Innovation in Changing Times on Nov 9
Stouffville is set to host a one-day business conference that will bring a great line-up of keynote speakers and panels to Town. Networking and ideas around business innovation will be the order of the day at Nineteenth on the Park on November 9, 2011...
---
The Down Low On The Mo
A comprehensive look at Movember, the worldwide, in your face/on your face phenomena that has helped to create awareness and raise vital funds needed to support Men's Health and specifically Prostate Cancer.
---
Do You Know These 7 Secrets To Getting & Staying Pumped About Regular Exercise?
From the moment we buy a gym membership or sign up for a regular exercise program we have expectations of improved fitness and lifestyle. It's an emotional decision as much as a practical one. Most of us enjoy indulging in the fantasy that once we 'belong' to a gym, the gains just happen by themselves and a 'new us' is just around the corner...
---
Social Media Boot Camp
If you want to extend your local business network to the online world, you'll want to attend the Whitchurch-Stouffville Chamber of Commerce Dessert & Learn on October 24, 2011.
---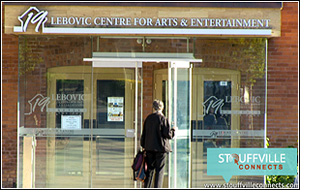 3rd Annual Stouffville Professional & Technical Career Fair
Why commute downtown every day if you can find your dream job in Stouffville? This is a recap of the Oct 5, 2011 Career Fair where participating employers describe the jobs they currently have open.
---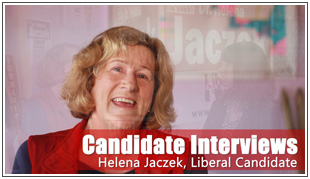 Dr. Helena Jaczek Reclaims Seat in Oak Ridges-Markham
Dr. Helena Jaczek has been re-elected for a second term in the Oak Ridges-Markham riding, taking 44.7% of the vote (28,722 of 64,211 votes.
---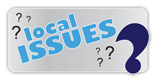 Who is Farid Wassef , PC Candidate for Oak Ridges-Markham? We Wish We Could Tell You
For the past three elections StouffvilleConnects.com has done video interviews with the local candidates, to help residents find out what each candidate stands for.
The current provincial election has been no different. Early on we requested interviews with candidates from the four main parties in Oak Ridges-Markham.
All were immediately accommodating, except one.
---

Stouffville Professional & Technical Career Fair
Can you find your dream job, locally? The 3rd annual Stouffville Professional & Technical Career Fair will run from 2:00 - 8:00 pm on Wednesday, October 5 at Nineteenth on the Park.
---

Midnight Madness & Other Great Upcoming Events!
Get ready for fun events in the downtown, starting with the Midnight Madness street sale on August 25th from 7 - 10 pm. In our interview with Anna Rose we get the skinny on this event and more that are happening in downtown.
---
Hockey Night in Stouffville
Hockey Night in Stouffville promises to be one of the most exciting events that Stouffville citizens have seen in quite some time.
---
CanYouth? The Rhetorical Question
CanYouth, a youth-led organization, is creating waves in York Region. This online community is giving a voice to the young and often overlooked members of our community.
---
What is going to happen with the Pickering airport lands?
The question has been on the minds of residents in Stouffville and the surrounding areas for quite some time, so much so that it was a huge campaign issue during the federal election that took place in May. And in light of a recent Transport Canada report, it seems the Pickering airport lands melee will only escalate.
---
Stouffville Dancer Makes the Cut
On Tuesday July 5th, So You Think You Can Dance Canada, CTV's hit show, announced their season 4 top 22 finalists. Out of hundreds of hopefuls 22 eager individuals were hand picked by a panel of discerning judges. Of these talented 22, four are York Region residents; one, a local Stouffvillian, our very own Lindsay Leuschner.
---
Free website seminar a great success
On Monday night roughly 21 people came out to find out how they could get a free website for their business at an event run by Stouffville Connects in partnership with the Whitchurch-Stouffville Public Library, the Whitchurch-Stouffville Chamber of Commerce and the Stouffville Downtown Working Group.
---
How to choose the right gym for you? 7 key tips from Stouffville's Personal Trainer
The perennial question for both gym owners and members is simple: "what makes a great fitness centre"? We're all initially seduced by flashy marketing with action shots and toned bodies. We're tempted by package deals and limited discount pricing, but all these tactics do little more than commoditize something that should be tailor-made for each and every one of us.
---
Toronto's Winterfolk Preview Rocks Stouffville on Saturday Night
Over 50 people were packed into the second floor of the Earl of Whitchurch on Saturday night to hear seven performers in a Winterfest IX Preview. Stouffville Connects was there and took video that will be made available at a later date. For those who were at the event and wanted to buy a CD from one of the artists, you can find more about each performer at his/her website.
---
Video Collage from the Winterfolk IX Preview
Here is a video recap of the great performers who came out to give Stouffville a preview of the upcoming festival Winterfolk IX.
---
Partnership Provides Free High Speed Internet at the Stouffville Clippers Sports Complex
The Town of Whitchurch-Stouffville and StouffvilleConnects.com are pleased to announce the launch of a free wi-fi hotspot in the Stouffville Clippers Sports Complex. Access to the new hotspot is open to all visitors to the Complex, with connectivity available through most of the facility.
---
Behind the Local Election Numbers
The election this fall created a lot of interest in local politics and in particular, the Town's debt. While on the surface of things the mandate of the current council was reaffirmed as all incumbents were re-elected, many of the races were close and bear a closer examination.
---
The $30 Million Dollar Election Question
Is Whitchurch Stouffville facing out of control debt, as some election candidates insist, or are we merely reaping the benefits of aggressive yet sensible fiscal spending?
---
Tips to make your business more accessible -
working toward a barrier free Whitchurch-Stouffville
Is your business fully accessible? Did you know that customers with disabilities, both visible and non-visible, make up more than 15 per cent of your customer base? It may be something that many of us have never thought of before but for others it is a constant concern and a way of life.
---