Read more Stouffville Blog posts!
Stouffville Mayor Says No Money, Lands to Consider York University Bid
March 18, 2014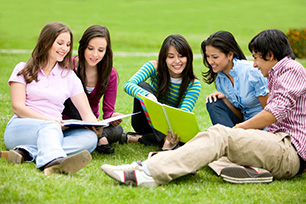 At the Town Council meeting this afternoon, Arnold Neufeldt-Fast put forward a compelling case for why Stouffville would be an attractive location for a York University satellite campus in York Region.
Sharing facts about the town, he referenced our history, our welcoming nature and many other attributes that make Stouffville a great location for a post-secondary campus.
When the presentation was done, Mayor Wayne Emmerson, noted that while he appreciated the presentation, his recommendation at this time would be that our town does not have the lands or finances needed to provide a competitive bid compared to several other York Region communities.
Mayor Emmerson noted that the location in Stouffville with the most potential for a university campus is the old high school, which is owned by the province, not the town, making it impossible for the town to make a commitment regarding those lands.
Another location cited in the presentation is on a floodplain that prevents development, while a third possible location is zoned Greenbelt, something the Mayor noted he does not want to see change.
The Mayor concluded that with an election pending, the possibility of bringing a post-secondary campus to Stouffville could be something for the next elected council to consider.
When invited to speak, Councillor Clyde Smith congratulated Mr. Neufeldt-Fast for an excellent presentation and then continued to point out that information indicates that the town would need about $3 million to purchase land that could be used for a school, plus another $3 to $5 million to help make our community an attractive location. (If the province were to agree to transfer those lands to York University, the land costs would be eliminated.)
Pointing out that he thinks council cannot support expenses that could result in tax increases, Councillor Smith noted that it did not seem like this was something Stouffville could entertain at the current time.
He then Smith put forward a motion to receive the presentation and pass it on to staff, which was supported unanimously by all councillors in attendance.
What do you think? Is this wise fiscal management on behalf of council to defer this decision, especially with an election coming? Or is it a case of taking a short-sighted view that could hurt our community in the long run?
In 2008 the Town spent $35.8 million on growth-related capital expenses that included an investment in the fire department ($4.76 million), transportation services ($10.78 million), parks development ($4.29 million) and sports arena growth ($15.83 million).
In 2009 the Town's growth-related capital expenses totaled another $33.02 million. Then from 2010 to 2012 the Town spent another $33.02 million on growth related projects. The grand total from 2008 to 2012: $101.84 million.
On its own, the argument that our community cannot afford $3-8 million in possible costs to compete to bring a prestigious university campus to our Stouffville is compelling. However, when you consider what the current council has chosen to invest our tax payer dollars in over the past six years, this conclusion is no longer so obvious.
Our town is willing to spend $15.83 million on a new hockey/skating arena in 2008. Yet council balked at a possible expense of $3-8 million dollars on being one of the first communities to have a university campus in York Region.
It's an election year. So right now, you are the judge.
What should we stand for?