Read more Stouffville Blog posts!
Mission 2018: What Does Stouffville Need to Thrive as a Community? (Opinion)
August 23, 2014
By Julie King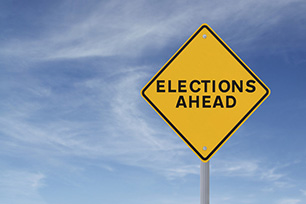 Another municipal election will soon be upon us.
While we can expect the international-headline grabbing antics of Toronto's current mayor, Rob Ford, to dominate headlines in most major media outlets, the results of this year's fall municipal election will be critically important in our own hometown.
Stouffville- or Whitchurch-Stouffville if you want to be precise - finds itself at a cross-roads.
Our community is growing. And change is coming with that growth, whether you are ready for it or not.
We strongly believe that the prosperity of all communities in the coming decade depend on their ability to keep pace with change. Critical challenges during this time, to name a few, will include the implementation of modern broadband infrastructure and properly addressing growth challenges.
Stouffville can aspire to be a bedroom community, where most citizens rest their heads before heading out to work and play, or a destination where people are happy in all aspects of their lives.
Which one we achieve will depend on the mayor and council you elect this fall.
The future of our town really does rest on your shoulders. It's not a question of what we need today, but rather where we hope to be in 2018.
In the coming month we will be reaching out to all candidates and inviting them to share information to help you better decide at election time how you will cast your vote.
Stay tuned, more information is on its way!