Read more Stouffville Blog posts!
Unleash Your DSLR Camera: Workshop
January 23, 2012
A special FREE* community seminar taught by Pro Wedding Photographer, Ryan Chan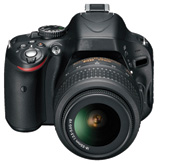 Learn to Shoot Like a Pro!
Attend this hands-on workshop to learn how to take better pictures with your DSLR camera. Learn to use manual mode and overcome common problems that can spoil your pictures!
Presenter Ryan Chan is a graphic designer and photographer, specializing in wedding and engagement photography. In this workshop Ryan will cover the basics on how to take great photos by showing new DSLR owners how to move away from automatic settings and unleash the full potential of their DSLR camera!
Click here to register online - you must register online in advance to attend this seminar free of charge.
Space is limited so please register now to ensure your spot!