Read more Stouffville Blog posts!
Stouffville Connects at the Stouffville Strawberry Festival
June 28, 2012
Stouffville Connects is at it again! We will be hanging out at the annual Stouffville Strawberry Festival this Saturday June 30th. Please feel free to swing by our booth and take advantage of all the wonderful activities we have lined up for the day!
Things to do at the booth
Meet the Stouffville Connects team
Speak your mind, have your say, share your opinions, plug your business, advertise an event on Stouffville Speakers corner...
Check out some great videos from last years Stouffville Speakers Corner:
Enter to Win a Fantastic Moonflower Gift Basket!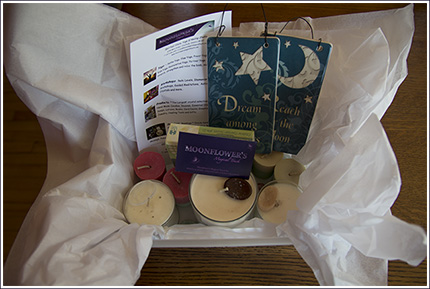 Drop by the booth and enter our contest to win this beautiful gift basket, provided by our sponsor, Moonflowers Magical Touch.
Also at the Stouffville Connects booth
Vintage Tahitian Treat pop. Cold and Ready to drink!
Our Vintage Pop Bottle Ring Toss is Back!
FREE water (chilled!)
Stouffville Connects ORIGINAL t-shirts
and so much more...
Please come by for a visit!
Enjoy the Festival #SSF12
The Stouffville Connects Team